Live music washes away the dust of everyday life and gives the soul room to breathe. It's what feelings sound like. Once experienced, it becomes part of who you are… and it never dies. 
Eastern Lounge brings a much-needed live music venue to Sydney's North Shore. Born as a community-based opportunity for both emerging and experienced musicians to showcase their talents to appreciative audiences, this is a unique space for those who love their music LIVE. 
Why Eastern Lounge? Our original venue was situated on Eastern Valley Way... and 'Lounge' is the atmosphere we're creating. This is an ideal place to relax with friends after a long week at work, grab a drink from the bar and soak up the sounds of some of Sydney's best musicians. And we've settled on an 'Eastern Water Dragon' as our logo because these guys abound on the northside.
Once a month we transform this club into warm and welcoming lounge-style venue where locals can be guaranteed that, whoever's playing, the quality of music will always be first class.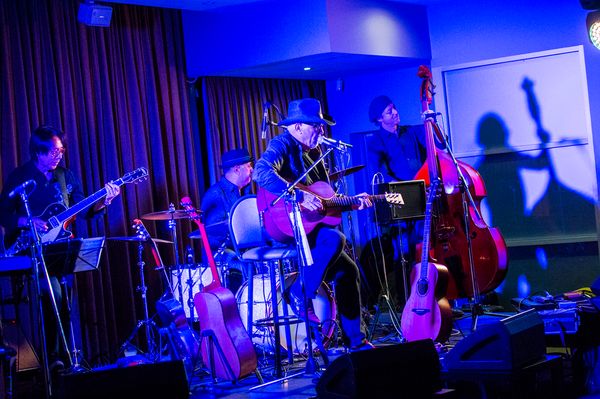 You'll experience all sorts of music styles from Acoustic to Afro Beat, Brit Pop to Blues, Folk to Funk, Jazz to Jive, Surf, Ska, Soul and Swamp. 
Eastern Lounge is for patrons who actually want to hear the artists. It's an inexpensive night out for true music lovers and after some basic running costs are accounted for, most proceeds from door takings go to the artists. Patrons are offered quality food at a fair price from the Club Bistro and as a licensed venue, all drinks must be purchased from the bar.
So come and enjoy your music as it's meant to be experienced... LIVE, at Eastern Lounge - WILLOUGHBY, 26 Crabbes Avenue, North Willoughby or Eastern Lounge - ROSEVILLE, 64 Pacific Highway, Roseville. There's a car park for patrons and the venues are very close to public transport.
NOTE: While 'Eastern Lounge' is a licensed premises, persons under 18 years old are welcome provided they are accompanied by an adult.

Map to Eastern Lounge - ROSEVILLE (The Roseville Club)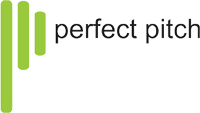 Perfect Pitch is a company dedicated to helping musicians get heard.

Club Willoughby has asked Perfect Pitch to run Eastern Lounge and organise everything from the artists to the staging and production, to promoting the shows. If you're an artist or band who's keen to play at Eastern Lounge or you just want to find out more about Perfect Pitch, contact Dave Keogh.
"Great night. Already looking forward to next month. Always something different happening." Jill
"So good that this quality of live music is on monthly in my local area." - Stuart
"Great - great - great. Thanks for this great show. Glenn - as always never fails to please. Gen - gets better & better every time I see her. Thanks" - Robert
"AMAZING - thank you Dave for introducing me to them + for all that you do for North Shore music lovers" - Loveday
"Great songs, great variety of musicians. Fantastic to dance to. Excellent night. Having a great time" - Coral
"Excellent band. Great night. Loving every minute" - Bryan
"Faboulous! Loved it! Eastern Lounge ALWAYS is top!!!!" - Maggie